Service
Our complete service
Service
complete service
Complete - with everything you need: consultation, draft, final artwork, typesetting, film production and support, also retrospectively. In the graphic prepress area, everything is available to deliver a product which meets your high requirements.
Implementation is carried out with state-of-the-art machinery. Qualified specialists manufacture your products according to standards and with the highest precision.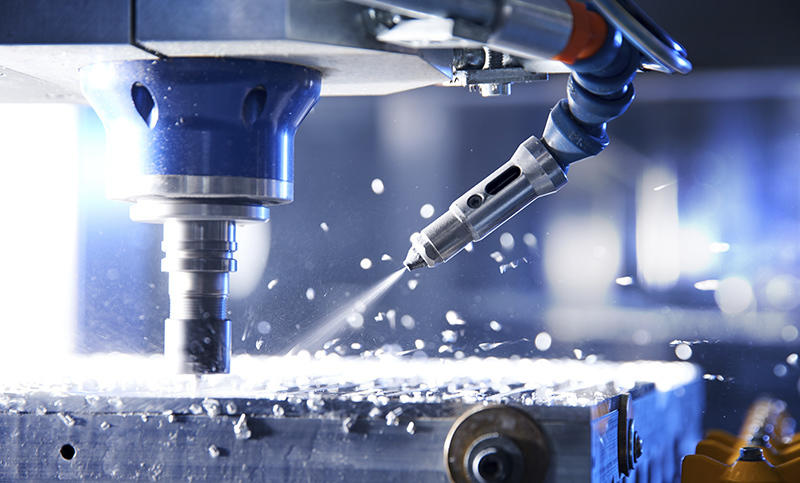 Perfect service for you
Short term processing and delivery of your products for urgent orders, we call this express service
Individual pieces, small series and medium production quantities
Personal and fast
Compliance with individual specifications
Precise quality work according to current standards
Sale of semi-finished products, e.g. sheets / panels (anodised aluminium, cast acrylic glass)
The machinery and its possibilities
We have various application-oriented systems for cutting to size, mechanical processing in addition to graphics and screen printing. Modern CNC-controlled machines are used as well as automatic screen printing machines with specially manufactured screen printing frames.
Cuts
Mechanical processing
Graphics, screen printing & digital printing
Excerpt from our machinery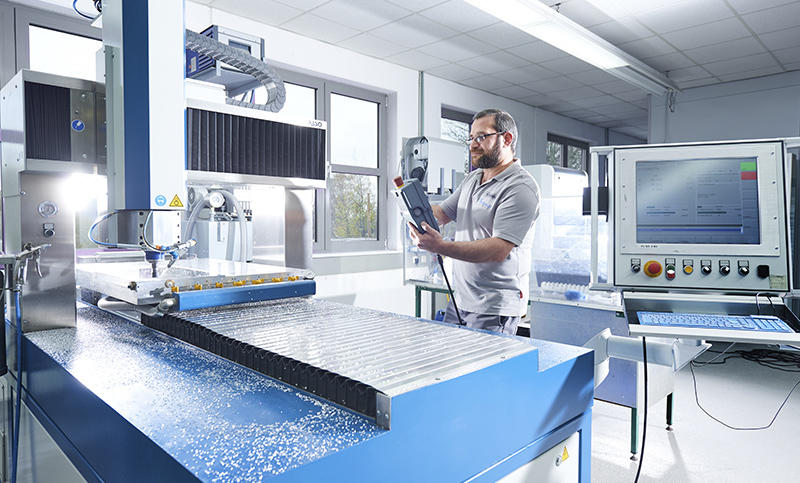 In cut parts
Maiko CNC under table circular saw for non-ferrous (NE) metals, plastics and acrylic glass up to max. 3000 x 1320 x 15 mm
Circular saw for format cuts up to 3000 x 950 x 6 mm
Schröder guillotine shears 2000 x 5 mm
Schröder guillotine shears with electronic stop 1000 x 1.5 mm
Joerg guillotine shears 1000 x 2.0 mm
Fasti swivel bending machine (edge bench) up to 1020 mm component width
Film cutter 1000 x 800 mm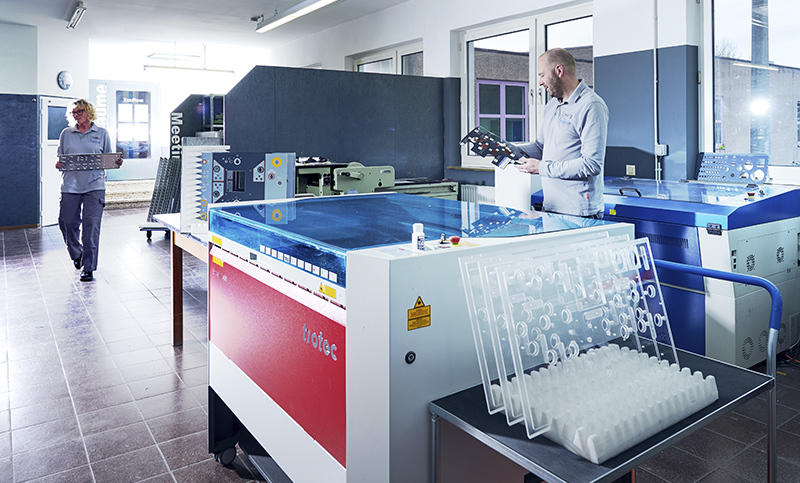 Mechanical processing
Amada CNC stamping and nibbling machine, max. 1200 x 2000 x 6 mm processing size
11 CNC engraving and milling machines, manufacturer Kuhlmann, Paso, Datron - machining formats: up to 3000 x 1000 mm (HSC milling up to 65,000 rpm grooves and suction tables optical camera system, integrated coordinate measuring system)
2 programming stations with network connections to all CNC machining stations, use of BesGrav software for program creation
Multiple stamping and eccentric presses for manual processing from Josi, Muhr & Bender, etc.
NC tapping and drilling M2 to M16
Soyer BMS coordinate stud welding machine M3 to M8, studs/sockets with length 40 mm
PEM Serter press-in bolt machine, M2.5 to M6 and 40 mm length
2 CO2 lasers for films, plastics and acrylics from Trotec and GCC with 80 or 100 watts output power and 980x600 mm processing area. Both appliances equipped with optical camera system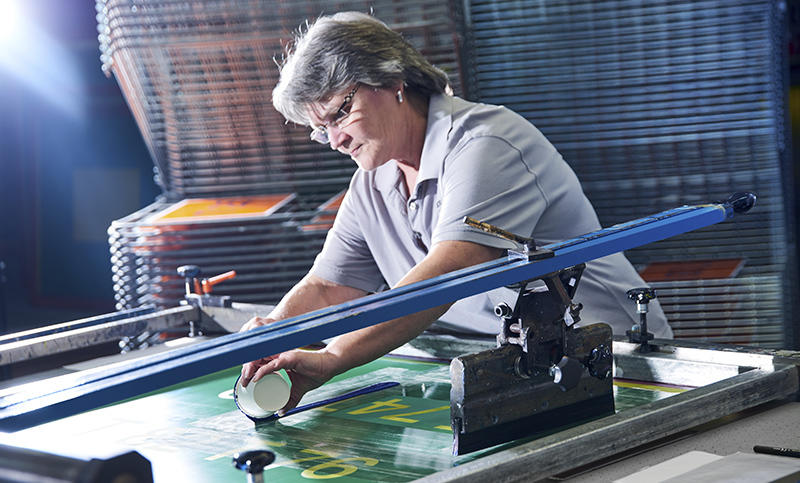 Graphics, screen printing & digital printing
PC phototypesetting systems including laser image-setter 2400 dpi
Graphic equipment for the creation of drafts/pure drawings and films in Corel Draw
Automatic screen printing machines / manual printing systems from various manufacturers for screen printing and / or anodised underprinting
Print formats: up to 1000 x 1700 mm
Production and automatic sieve coating system 2000 x 1200 mm
Film lamination 600 and 1000 mm width
Digital film printing films with a Jetrix printing machine, 2 x UV drying lamps, print size up to 1200 x 1200 mm (overprint on a medium or backprint possible)
Digital printing anodised underprinting, 2 systems, DSE Aluprinter with print size up to 1300 x 1000 mm
Digital thermal printing from Printolux, ink jet printer with primer for production code etc., printing area 500 x 300 mm
---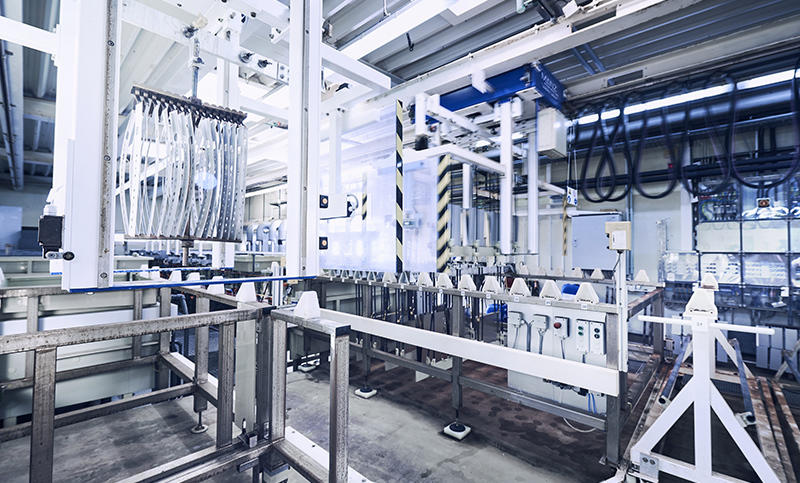 Other
Kardex paternoster storage system Megamat 350
Roller press for key embossing in films (polyester / polycarbonate films)
1 x anodising plant panel material
1 x anodising plant finished parts / titanium rack
What Künkler offers
Our methods