What Künkler offers
Our Products
We, Künkler Industrieschilder GmbH & Co. KG, specialise in front panels, film and foil front panels, flow and orientation diagrams, company and type plates, precision scales and milling segments, stamped parts and inscription plates in addition to individual components and assemblies.
Industrial machines, appliances and apparatus must be equipped with nameplates, front panels, operating panels, membrane keyboards and scales to provide fast and accurate information in addition to user support. Permanently attached industrial signs, keyboards and engravings also necessitate a lifelong identification obligation and fulfilment of the tasks, certainly over several decades. Mechanical resistance
and optically perfect legibility is guaranteed even in demanding areas of application such as high humidity, dusty, aggressive ambient air, high and low temperatures.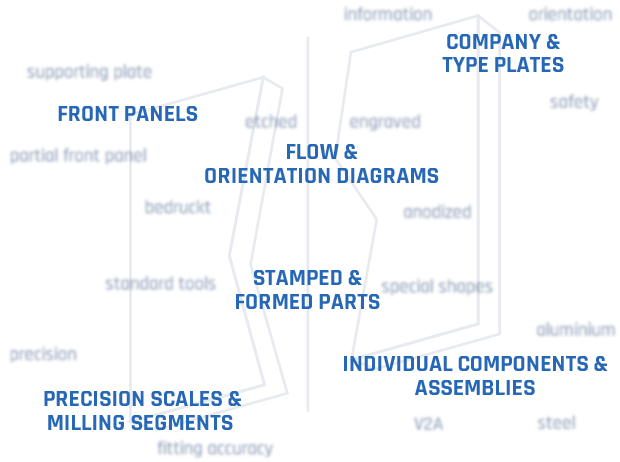 More than
0
years experience
More than
0
signs/ front panels & films produced per year
More than
0
processes applied
What Künkler offers
Our methods