Flow & orientation diagrams
Versatile application
Maintaining the safety standard
Milling, drilling, stamping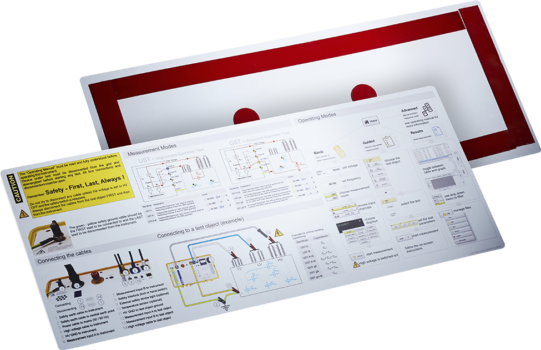 Product characteristics
Production facilities, especially in the chemical and process engineering industries, are highly complex systems consisting of a large number of reaction vessels, pipelines, fittings, pumps and other units. In order to maintain an overview in this tangle of material flows and highly safety-relevant processes you need professional signage. Good flow diagrams show the plant operator the most important elements in a concise way. Plant flow diagrams not only provide the owner and plant manufacturer with an overview, but also fulfil the required safety standards.
We offer clear and rational solutions for the production of flow and orientation diagrams. But flow and orientation schemes have another important requirement criterion: they should be durable and robust. Lasting quality is guaranteed by high-quality material and processing qualities.
Control panels can be supplied in aluminium, Resopal©, acrylic glass and PVC.
Individual requirements are guaranteed in many ways: engraving, printing, etching, anodising. Openings are milled, drilled and punched exactly according to your specifications.
Advantages
Versatile application
Maintaining the safety standard
Milling, drilling, stamping
Engraving, circular engraving
Printing & anodising
PVC, melamine, Resopal and acrylic glass printed or engraved
Materials
Examples