Künkler industrial signs
Tradition and passion
A family business through the ages
For more than 60 years we or our predecessor companies have been supplying our customers with requirement-specific / application-specific signs and front panels in addition to front films in various industrial sectors.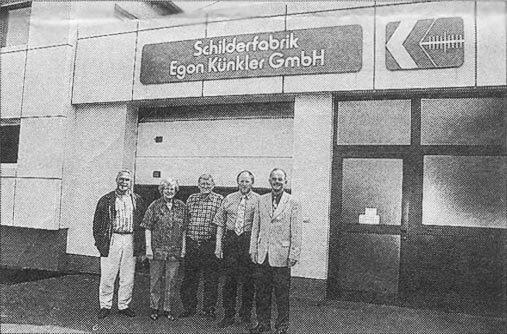 Founded on 09 May 1959
It all started in a small way. Egon Künkler founded the engraving business on 9 May 1959, first as a sideline, but the company grew rapidly and after only two years he was running it full-time with employees. In 1982 his son, Achim Künkler, joined the company as managing director and the name was changed to "Egon Künkler GmbH Schilderfabrik". Over the following years, the company was successfully expanded through various extensions and conversions of the buildings in addition to the integration of new manufacturing techniques. The construction of a new production hall as an addition to the existing building took place in 1991 and almost doubled the production area to 1950 m². In 2011 a neighbouring plot of land, which is adjacent
to the "new" production hall, was acquired. We have thus ensured further growth potential for the future.
Andreas Altenburg
In order to lead the successful company into the future and continue to supply its customers comprehensively and satisfactorily, Achim Künkler recruited Andreas Altenburg to join the company in 2012. Mr. Altenburg has been the sole shareholder of the company as Managing Partner since April 2012 and after a transitional period of

12 months, during which Achim Künkler accompanied him as a mentor, the company has actively invested in the modernisation of its machinery in recent years. Many processes were also reviewed and, in some cases, production techniques and processes were changed through the purchase of new machines.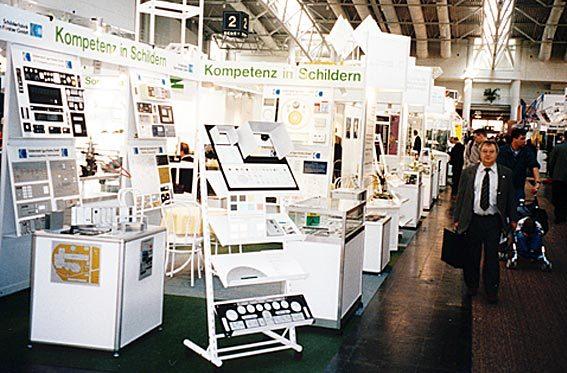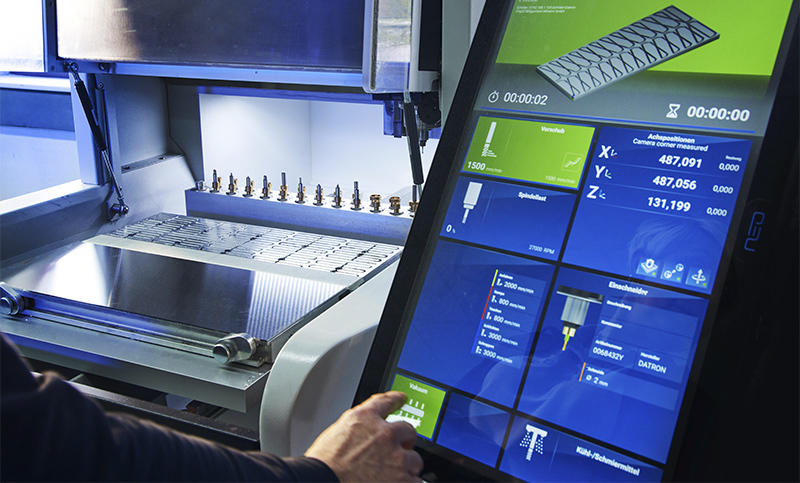 Louis Klöckner Schilderfabrik
On 1 January 2016, the Louis Klöckner Schilderfabrik in Westerburg was acquired by Künkler Industrieschilder GmbH & Co. KG at the Unnau site. In addition to the customer base, the machines and personnel were also taken over.
At the turn of the year 2017 to 2018 the office building was refurbished to make it more appealing for the coming years. Through targeted investments we have been able to modernise our office equipment and optimise it for workplace ergonomics, so that now everything is new and modern and everyone feels comfortable.
Greizer Schilderfabrik GmbH
We were also able to completely take over our customer Greizer Schilderfabrik GmbH as of 01.08.2018 in the succession regulation and thus secure its continuation as an independent company at the Greiz location. The Greizer Schilderfabrik GmbH mainly produces engraving signs, milled parts / front panels and laser parts made of plastic or
laser inscriptions on aluminium and stainless steel. All products with printing have been and will continue to be produced by Künkler Industrieschilder GmbH & Co. KG and refined as required. In order to support the Greiz location, the Herbert Kohlhas Schilderfabrik was taken over in April 2019 and completely integrated with the customer base and machinery in Greiz at the Greizer Schilderfabrik. Mr. Herbert Kohlhas was recruited for the Greiz location as an employee with over 30 years of experience of self-employment in the industry.
K+W Industries GmbH
More than
0
years experience
More than
0
signs/ front panels & films produced per year
More than
0
processes applied