Material
Stainless steel
Stainless austenitic chromium-nickel steel X5CrNi18-10 (1.4301) offers high resistance to corrosion in addition to good processing properties and a very attractive appearance after polishing. The steel is resistant to environmental influences such as water, steam, humidity, food acids in addition to weak organic and inorganic acids, and at the same time offers a wide range of possible uses. It is used in many different sectors such as the automotive industry, chemical apparatus engineering, the food industry, for electronic equipment and sanitary facilities, but also for decorative purposes such as cabinet making or kitchen equipment. This alloy can be welded with and without filler metal and, due to its low carbon content, is intercrystalline in durability even without subsequent heat treatment for sheet thicknesses up to 5.0 mm.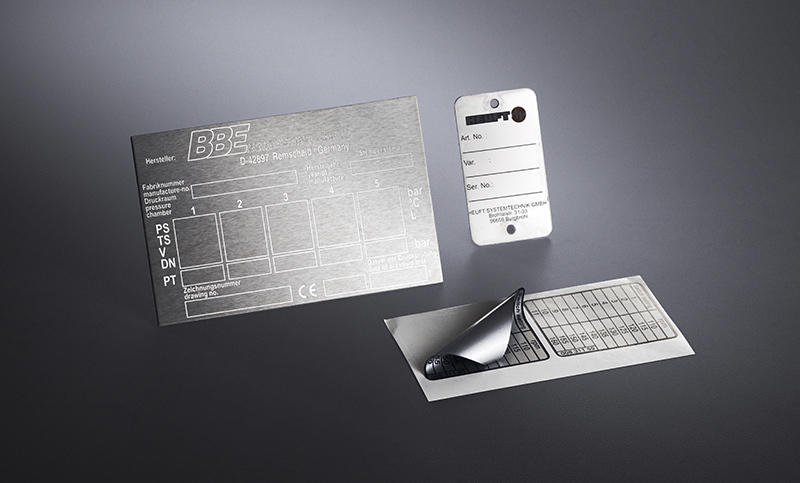 We offer you stainless steel sheets with different surfaces so that you have the best possible variant for every application. The range of applications for stainless steel sheets is almost incalculable. Stainless steel panels are very popular with architects as an element for façade cladding. Inside the building, stainless steel sheets ensure safety as a material for fire protection doors. Stainless steel panels are also frequently used for lift doors. Further fields of application for the stainless steel plate can be found in the following sectors:
Construction
Automotive engineering
Transport technology
Environmental engineering and water management
Chemical plant construction
Offshore engineering
Shipbuilding
Medical and pharmaceutical technology
Stainless steel panels are also becoming increasingly popular in the do-it-yourself sector. There, the matt or sanded panel is used for DIY projects in the garden or in the house and yard, for example. We therefore also offer private buyers the opportunity to order their stainless steel panel from us. The facility for edging the panel directly at our company is also of interest to the hobby sector, thus saving the purchase of an expensive edging bench.
Applications
Engraving
Mechanical insertion by milling / engraving of texts and symbols into the material.
Engraving depth: 0.15 - 0.3 mm, depending on customer requirements, standard is 0.20-0.25 mm
As a rule, the engravings are designed and coloured with a nitro lacquer.
Screen printing
In the classic screen printing / overprinting process, the ink is pressed through the fabric by means of its fabric screen and a rubber squeegee and applied to the underlying printing medium.
The printing medium is the front plate, front film or sign on to which the ink/print is applied.
Printing medium can be e.g. aluminium, stainless steel, brass, plastics or others.
It is always important to ensure that the correct printing system, i.e. ink system, is used for the print medium. An ink for T-shirts is not necessarily suitable for aluminium.
There are single colours or multi-component inks which are used depending on the intended purpose, in some cases the colours are baked in the oven to improve adhesion.
For overprint colours, almost all RAL or Pantone colours can be mixed.
The screen print / overprint is largely UV-resistant and is therefore often used for outdoor applications.
Silk screen printing / overprint is not scratch / solvent resistant, therefore the application must be checked before implementation.
Etching
When etching, the area where no ink is to be applied is covered with a special ink, this is known as negative printing.
During etching, the aluminium passes through a chemical bath, the areas which are not covered with special paint are attacked by the chemicals and a roughened surface is created, then the special paint (etching resist) is removed chemically.
The etched area is then usually dyed with a paint and scrapings.
The paint is baked in an oven.
Products with Stainless steel